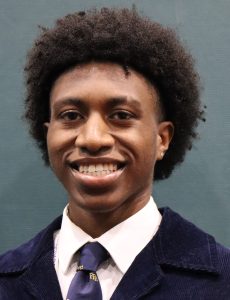 Lexington, KY (October 31, 2023) – Tyren Harris, a student at Carter G. Woodson Academy, represented Fayette County Farm Bureau at the 5th District Outstanding Youth Contest where he took 1st place.
The Outstanding Youth Contest is a competition for youth between the ages of 14-19 years old, with a male and female category. They are to deliver a 2-minute speech about any topic related to agriculture and/or Farm Bureau. In addition to the speech, contestants have a 7-minute personal interview. The county winner will move on to compete at the district level with the chance to move on to state.
Tyren's speech shared his passion for educating people about agriculture and becoming advocates for our industry.
He will advance on to the State Contest which will be held at the Kentucky Farm Bureau Annual Meeting in Louisville on November 29th– December 2nd.